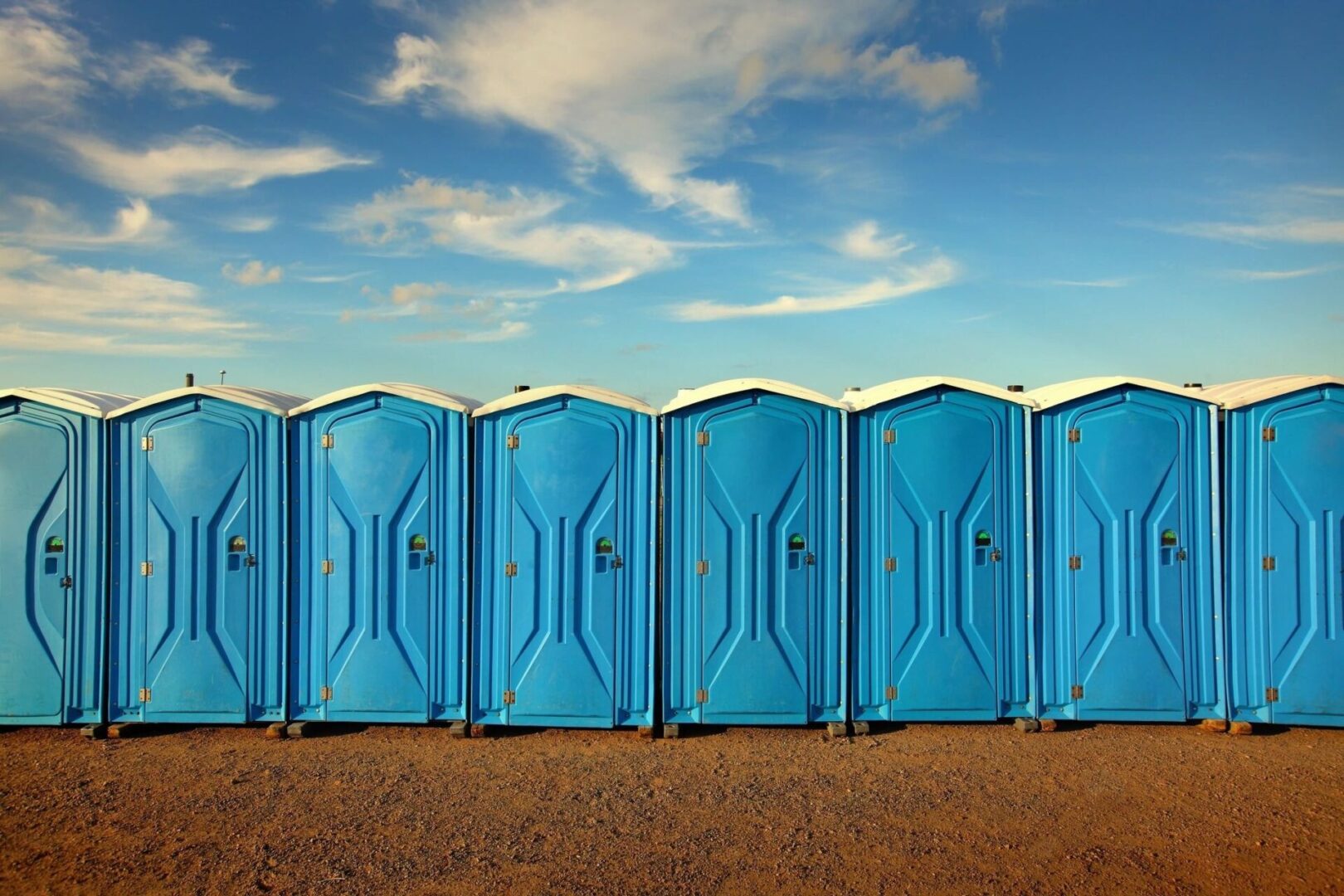 Your Trusted Rental Provider of Waste Management Services
It's no secret that most people don't enjoy using a public restroom more less a porta potty because people are used to having clean bathrooms, flushing toilets and large amounts of space. Portable restrooms are perfectly designed to meet the sanitation needs of working personnel in locations that are far away from indoor plumbing like a construction site or a special event. What makes a portable restroom such a great design for working crews may be a great temporary or long-term solution for your company's next project. Due to potentially enclosed bad odor and/or possible sanitation issues, we have equipped all our modern and state-of-the art portable restrooms with a solar ventilation fan to rapidly remove unpleasant odor. Additionally, due to the COVID-19 pandemic, we have implemented hospital grade disinfectant solutions and earth friendly highest quality "blue" chemicals to sterilize our restrooms to achieve a great degree of sanitation. We are serious about sanitizing when it comes to disinfecting our portable restrooms, germs will not stand a chance!
At our company, we strive to provide our customers with excellent services. From the initial meeting all the way to the end, our dependable team is committed to ensuring that our customers have an exceptional experience with us. If we fail to reach expectations, we promise to own up to our errors and correct them if needed.
We specialize in supplying industries such as construction and real estate as well as events like charities and concerts with portable restrooms. In addition to providing mobile restrooms, we offer hand wash stations, holding tanks/RV/office septic pumping services.