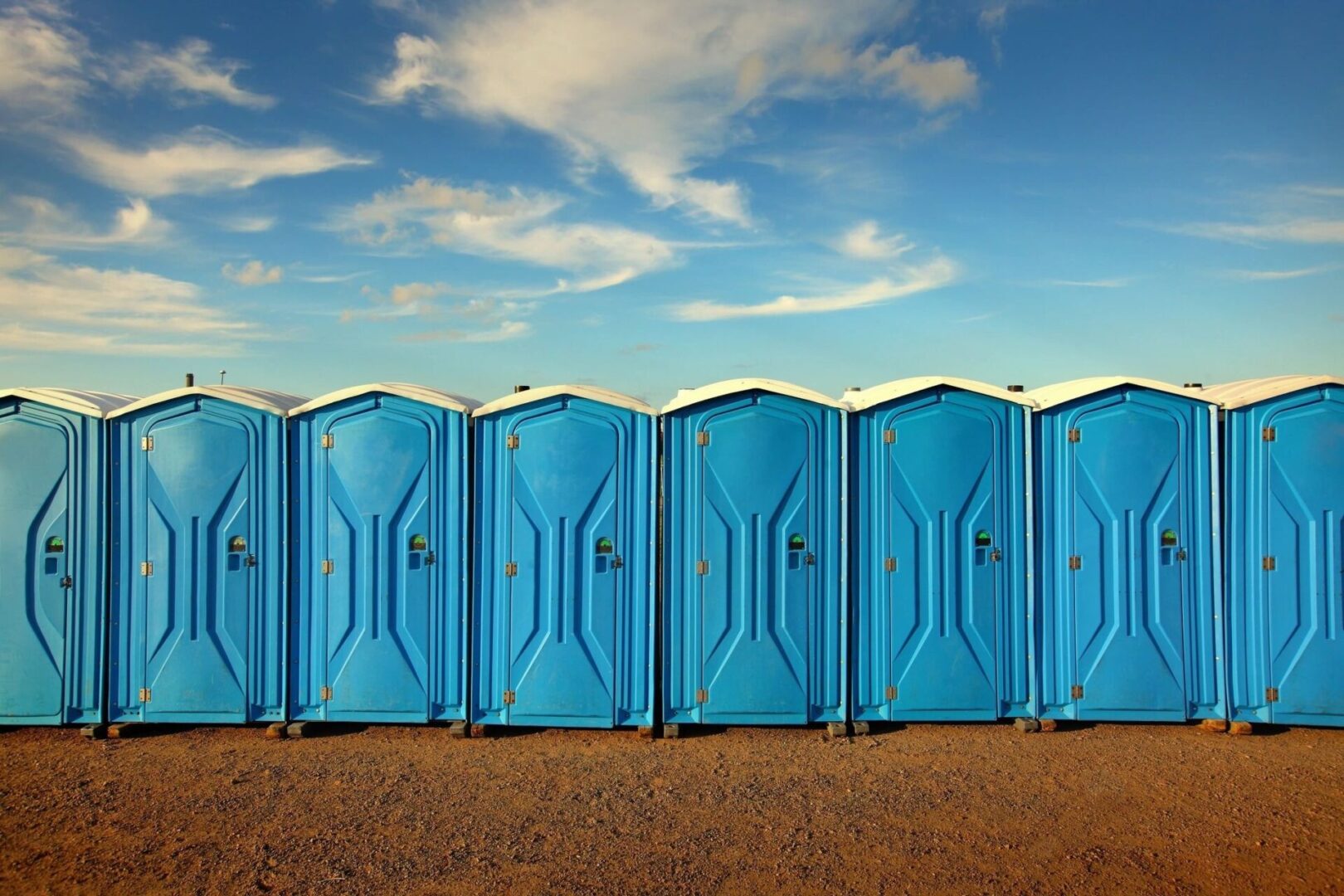 Providing Mobile Restroom Rentals for Projects and Events
If you are in need of portable restrooms and handwashing stations for rent, turn to none other than Shep Boys Waste Management LLC. We are committed to making sure that your event or worksite has a clean and safe lavatory. Additionally, we provide septic services such as RV pumping and septic tank cleaning.
At our company, we train our team to apply the best practices in cleanliness and hygiene to ensure that our restrooms are well sanitized. We provide our services to the following industries:
Colleges and Universities
Our Dedicated Service Plan
Upon arriving at our client's job site or special event, our trained technician will access the best area to situate the portable in a well-ventilated and safe area.

The holding tank will be pumped of domestic septage and/or gray water.

The holding tank will be clean and sanitized thoroughly with our top-of-the-line, stringent, and earth-friendly cleaning products.

We will never cut any corners in thoroughly hand washing the inside and outside of the interior/exterior walls. Floors will be cleaned thoroughly, and we'll restock with sanitation tank chemicals, toilet paper, and deodorizer. The portable will be dried down completely.
If on-site repairs to the portable can be made, the technician will do so. If not, the technician will issue a ticket to replace the portable immediately.

Handwashing stations and hand sanitizer units will be thoroughly sanitized, replenished of products, and restocked with applicable supplies.

Our technician will identify a job site employee to inspect the cleanliness/functionality of the portable unit and get their signature that an excellent service was done to the portable equipment.